At A Glance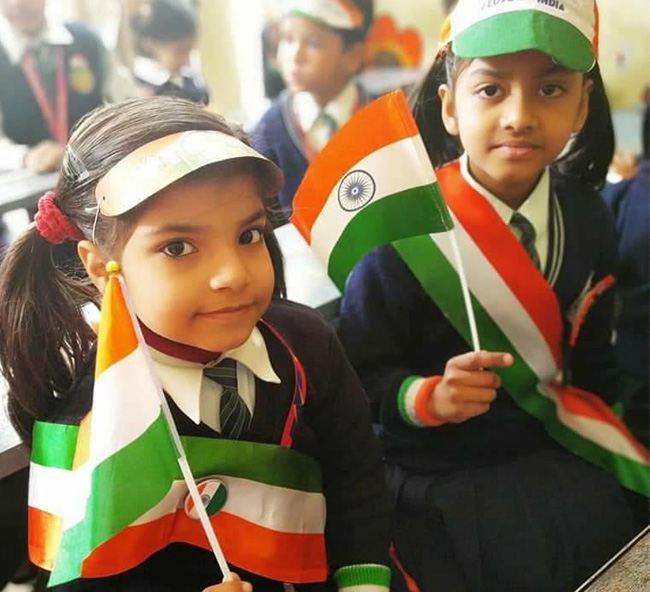 Holy Mission Senior Secondary School, Affiliated to CBSE, Affiliation No – 340476 is run under the aegis of Jagat Narayan Samajik Kalyan Samiti under the patronage of our eminent Director, Mr. Rajesh Kumar, who established this school in his mission to provide the capital State of Bihar with access to quality education at reasonable cost.
Situated in the heart of the city at Danapur Cantonment Road, Patna, Holy Mission Senior Secondary School has received an overwhelming response from its guardians since its very inception in the year 2011. Its commitment towards the cause of assuring quality education at a reasonable cost to the hundreds of guardians who were on the lookout for an educational institution of caliber where learning & growing up can happen in a happy and conducive environment and where academic excellence & co-curricular activities could receive equal weightage; in short, where dreams could grow wings to take off.
Holy Mission Senior Secondary School, an English Medium and Co-Educational School was inherently committed to the cause of providing a "Home away from Home" for all its students and it was an answer to the prayers of an entire community to which it was pledged to serve and continue doing so , in the years to come.
Since the very first day of its opening, the School has nurtured all its students with utmost love, care and a sense of responsibility towards their well-being. A dedicated team of learned and skilled faculty members joined hands to make this dream come true and the faculty boasted of an eminent group of scholars and experienced mentors drawn from all walks of life. Coupled with a supportive and efficient non-teaching staff, any child who crossed the threshold was confident of having his potential realized and his aspirations met with full gusto and enthusiasm.
The School which initially started with a handful of children today has expanded its wings and encompasses within its closed gates some children and the journey, so far, has been spectacular. The modest building structure where we started our journey has today grown into a large and imposing structure, befitting of the status of a reputed CBSE school, catering to students up to Plus Two level in all three streams of Arts -, Humanities and Science. The School received its formal affiliation from the Central Board of Secondary Education (CBSE) in the year 2014 , under the Affiliation No – 340476.